Faraday Science

Midnight Science Club Meeting and ClubCast
2017年11月19日

Learn about the Midnight Science Club website and easy diy science/stem activities. There are also guest scientists and science aficionados.
Midnight Science Club Meeting and ClubCast
2017年10月6日

This is the very first MSC Meeting and ClubCast. Jake, Wizard IV, introduces his guests from London, England; Honolulu and Hilo, Hawaii; Los Angeles,California; Atlanta, Georgia; St. Louis, Missouri, and Orlando, Florida followed by various science shenanigans and demonstrations.
Solar Eclipse
2017年8月14日
Make your own viewer for Solar Eclipse 2017!
夏休み自由研究 水で動くロボットアームの仕組み
2017年8月8日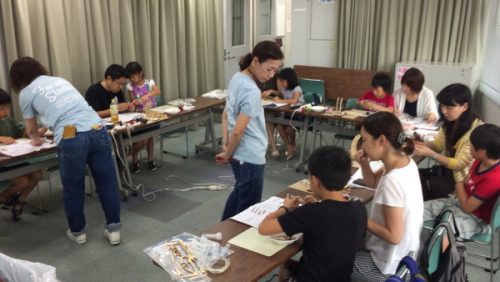 吉祥寺・産経学園にて、小学生を対象にT-BOTを組み立てて、その動きの原理を学ぶワークショップを開催しました。夏休みの自由研究テーマとして大人気、午前、午後の部とも満員の盛況でした。
Air Thermometer
2017年8月1日
A DIY thermometer for your next heat wave!
<広告>